Water Wizard Irrigation LLC installs the highest quality irrigation system for its customer. Founded in 1988 by Rob Simon, we have over 30 years of irrigation experience. Water Wizard Irrigation LLC provides our customers with a highly knowledgeable team to serve you both efficiently and effectively.
Recognition:
We have an A+ rating with the Better Business Bureau.
We have been a member of the Minnesota Landscape Association since its inception.
We received a Service Excellence Award from 
serviceguide.com.
You can read reviews and check our A Rating at Angie's List.
Personal and Professional Service is our priority.
We pride ourselves on our excellent service.
Our reputation for excellence shows in the accolades we have received. From Angie's List to testimonials from our current clients, we take great pride in the level of service, professionalism, and care we show to your project.
For example, using a tarp for the dirt and areas of large construction not only helps get rid of the bad fill (like large rocks and debris), but keeps excess dirt off your established lawn and landscape for a clean finished job.
By using a sod cutter to cut areas of established grass and by the valve boxes and in areas of hand digging (where locates such as cable TV and gas are) your yard will retain its luster and those areas will heal evenly, compared to just using a shovel.
We are dedicated to ensuring you have the best experience possible.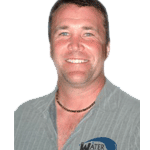 Rob began the company in 1988 and has been a dedicated presence in the metro area ever since.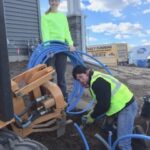 Each year, our amazing team of installers and service professionals look forward to providing excellence for our clients!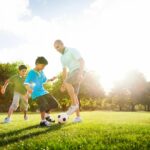 Returning year after year.
Give us an opportunity to make your lawn beautiful and your neighbors jealous!
Contact us today!
Sill have questions? Please contact us to discuss your project, get a free estimate, or talk about the weather!